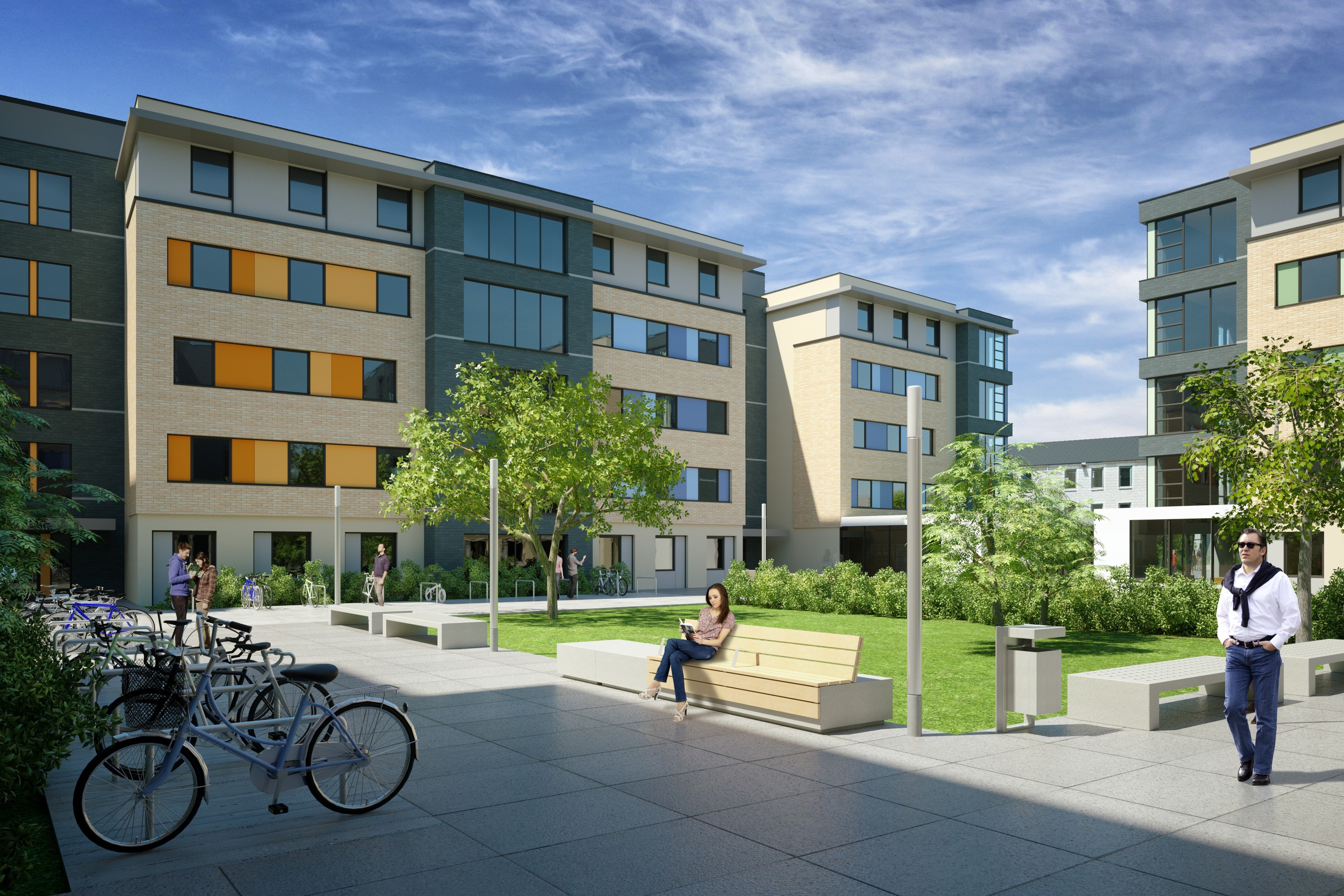 Irish Universities UCD and UCC have recently announced major investments in their development programmes in the short term.
UCD is seeking Fast Track Planning permission for a new, 3000 Student bed accommodation development on Campus from An Bord Pleanala. This is the first application to use the new Strategic Housing Development system which allows applications for schemes of more than 100 homes or 200 student bed spaces to be made directly to An Bord Pleanala, by passing thee local authority decision phase. This will come as good news to Architects, Engineers and Construction Professionals, who are frustrated with the traditional bureaucratic process which can mean an inordinate time lapse before planning is granted. An Bord Pleanala will have until the middle of January in 2018 to make a decision on the application, a major reduction in the potential time for a similar application going through the traditional system.  This will double the amount of bed spaces within the Campus, but still only equates to 25% of the requirement once the apartments are built.
UCC has just announced a €240 million development programme with €100 million grant from EIB (European Investment Bank) to fund the developments. These include Student housing, a Dental School, Science and Innovation Park in the Western Campus, a Student Hub, and Research facilities for a number of speciality subjects.  Architects and Engineers are required to see these projects through to completion.
In addition, Trinity College has very ambitious plans for further major developments including student apartments on Campus. Currently, major development is being carried out along the Pearse Street boundary of the Campus. However, further significant State funding is required to accelerate the completion of these very ambitious, but necessary, development programmes.
If you are considering a career move and wish to discuss the current opportunities within Architecture, Engineering, Quantity Surveying and Construction, please contact c.herlihy@gpcireland.com or call Caroline on + 353 86 8055216.