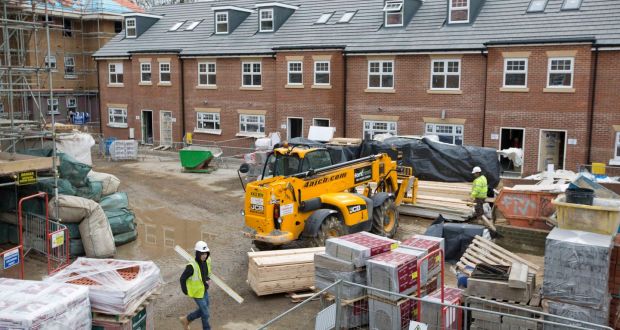 There is some very good news here for those looking to buy a property. The Central Bank has just announced an increase of 82% in the production of completed housing units for the year on year figures to the end of October. This trend is destined to continue un-abated in the coming year, and in the medium term. This can only be good news for Architects and Engineers returning from overseas.
Ease in Lending rules
The Central Bank does see significant scope for further growth in bank mortgage books, so it is certainly not trying to restrict the volume of lending. It has predicted the slow down of house prices increase for the coming years ahead, reflecting the significant increase in the supply of housing units. The Bank also indicated a tweak in the rules which means more first time buyers may be able to avail of an exemption which allows the 3.5 times loan limit to be exceeded.
Demand for Architects and Engineers
The rapid annual increase in Construction output shows no sign of slowing down, with the emphasis on the provision of major infrastructure and housing projects being fast tracked is welcome news for Architects, Engineers and Construction professionals looking to return home to become involved in the provision of these projects.
The Central Bank, resulting from political and commercial pressures, are currently reviewing their regulations applying to first time buyers, and the expectation is that rules will be modified to create a more buyer friendly environment in the near future. The scale of the problem is highlighted by the comparison of the mortgage drawdown in the year to third quarter of 2006 which was a staggering €28 billion, compared to this year which shows a comparative figure of €7 billion.
If you are considering a career move and wish to discuss the current opportunities within Architecture, Engineering, Quantity Surveying and Construction, please contact c.herlihy@gpcireland.com or call Caroline on + 353 86 8055216.